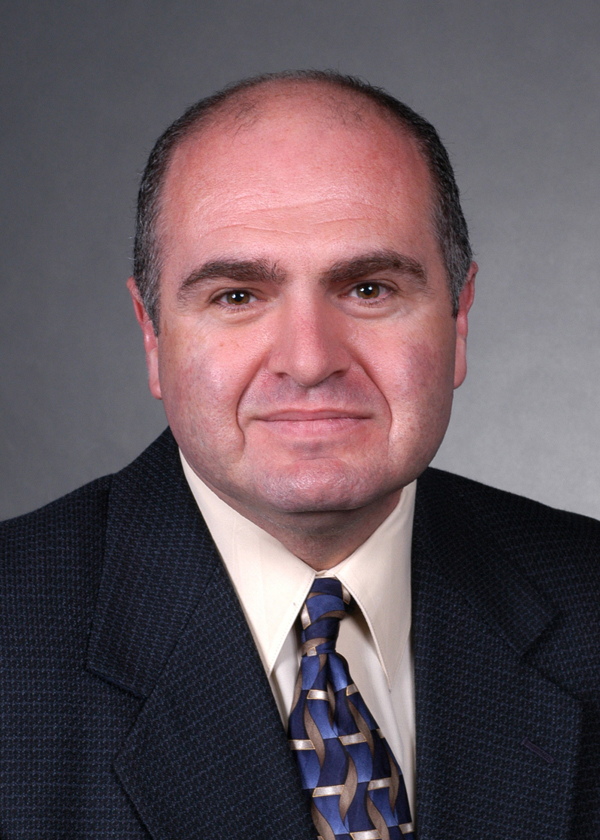 Demetrius Porche, DNS, PhD, FACHE, FAANP, FAAN, Professor and Dean of LSU Health New Orleans School of Nursing, has been appointed to a three-year term on the Commission on Collegiate Nursing Education's (CCNE) Report Review Committee.
The 14-member committee advises the Board of Commissioners and makes recommendations regarding continued compliance of CCNE-accredited programs. The committee reviews continuous improvement progress reports, compliance reports, special reports and annual data.
The Commission on Collegiate Nursing Education is an autonomous accrediting agency, contributing to the improvement of the public's health. The Commission ensures the quality and integrity of baccalaureate, graduate, and residency programs in nursing. The Commission serves the public interest by assessing and identifying programs that engage in effective educational practices. As a voluntary, self-regulatory process, CCNE accreditation supports and encourages continuing self-assessment by nursing programs, as well as continuing growth and improvement of collegiate professional education and entry-to-practice nurse residency programs. CCNE accreditation is a nongovernmental peer review process that operates in accordance with nationally recognized standards established for the practice of accreditation in the United States.
Porche also holds an appointment  in the LSU Health New Orleans School of Public Health. He earned his undergraduate Bachelor of Science in Nursing degree at Nicholls State University and his Master of Nursing and Doctor of Nursing Science degrees at LSU Health New Orleans. He completed Family Nurse Practitioner post-graduate coursework at Concordia University, Wisconsin. Porche earned a Doctorate of Philosophy from Capella University in Organization and Management with a specialization in Leadership.
He is certified as a Clinical Specialist in Community Health Nursing and Family Nurse Practitioner. He was the Associate Editor of the Journal of the Association of Nurses in AIDS for 10 years. He is currently the Chief Editor of the American Journal of Men's Health and serves on the Editorial Board of The Journal for Nurse Practitioners. He was elected President of the American Assembly for Men in Nursing and served two terms.
The Governor appointed Porche to the Louisiana State Board of Nursing, where he served two terms as its president. He is a former Chair of the Louisiana State Nurses Association Continuing Education Committee. He is President-Elect of the Southern Nursing Research Society. His service at the national level includes as a member of the Governing Council of the American Public Health Association and Chair of the Public Health Nursing Section Development Committee, on the Research Committee of the Association of Community Health Nurse Educators, Education Committee of the National Association of Clinical Nurse Specialists, Doctoral Conference Planning Committee of the American Association of Colleges of Nursing and Treasurer of the Southern Nursing Research Society. He is a Virginia Henderson Fellow of Sigma Theta Tau International and a Fellow in Society of Luther Christman Fellows for Contributions to Nursing by Men. He has served as a national mentor in the Sigma Theta Tau International Chiron mentoring program and as a mentor to novice deans for the American Association of College of Nursing. He is the national University Representative on the Council on Accreditation of Nurse Anesthesia Education Programs. Porche was inducted as a fellow into the American Academy of Nurse Practitioners and a Fellow into the American Academy of Nursing.
Porche also provides local, state, national and international consultation in the areas of governance, leadership, regulation, and program development and evaluation. He has provided expert witness in legal cases. He serves as a men's health consultant to the Men's Health Network in Washington, DC.