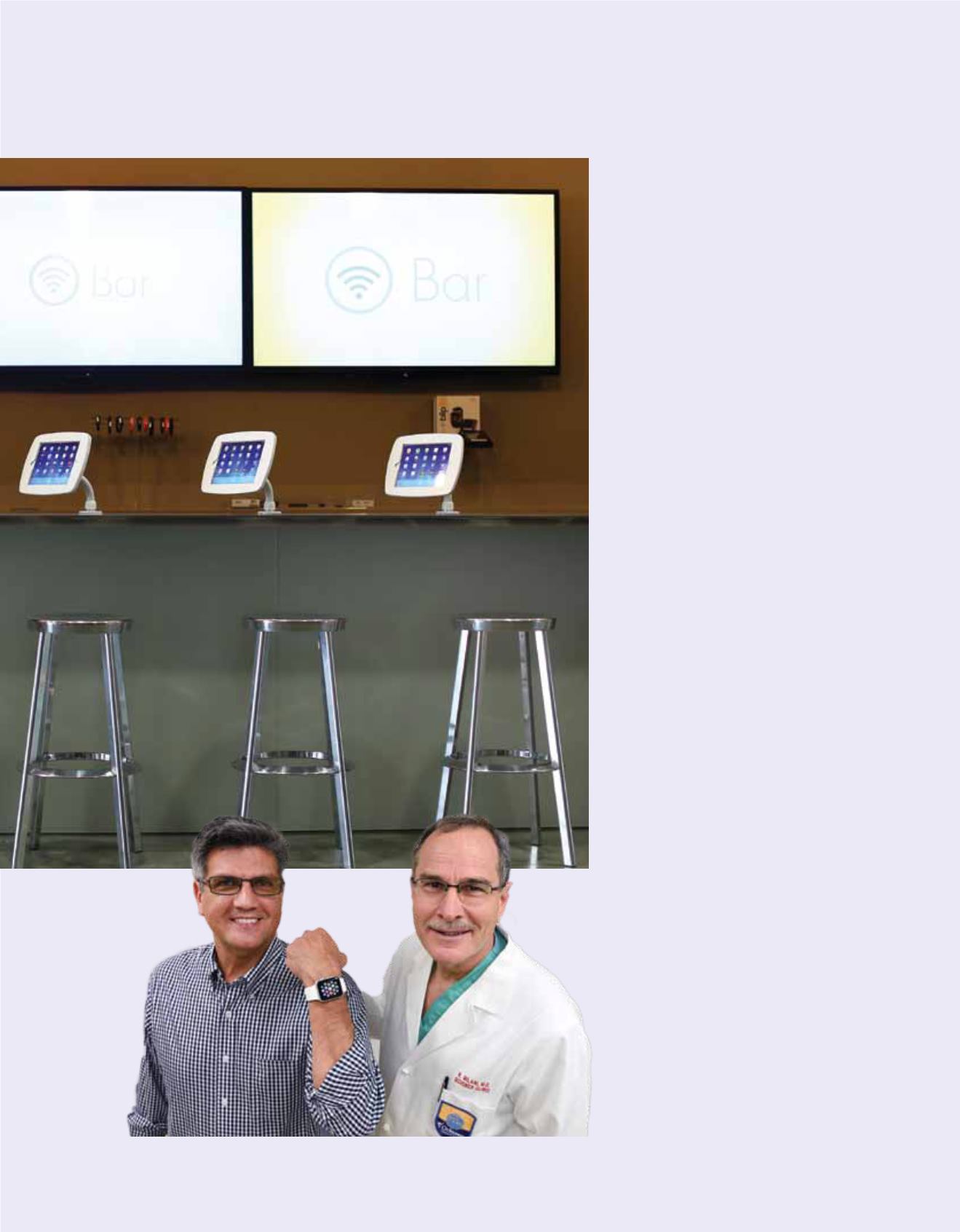 "Technology is one of the tools
that allows us to deliver safe, higher-qual-
ity care, and it allows us to engage our
patients in many different ways," saidWar-
nerThomas, president and CEO of Ochsner
Health System. "It's something we've spent
a lot of time and energy on, but it certainly
is not the only key. It's really a tool that
allows us to collect our patients' informa-
tion and have them engage with us in their
healthcare."
"Going back 10 years ago after Hurri-
cane Katrina, Ochsner took a step back
and saw this as an opportunity to rebuild
a new healthcare landscape with innova-
tion and taking advantage of technology to
provide better healthcare to our patients,"
said Dr. Richard Milani, Ochsner's chief
clinical transformation officer. "It's really
transformed."
From a healthcare apps testing center to
acute care delivered remotely via telemedi-
cine, Ochsner has been at the forefront of
technological integration thanks to both
an internal development team and smart
partnerships with other tech-savvy, health-
focused companies and startups.
The Genius Behind the O Bar
People have shown growing interest in using
health and fitness apps to monitor their
health and inspire them to lead healthier
lives. About a year ago, Ochsner jumped
on the chance to promote this method of
healthcare engagement for patients.
"Because there's some good and maybe
not so good apps out there, it's incumbent
upon us in the healthcare industry to help
individuals curate apps to be able to find the
ones they're looking for and to help them
learn how to use them,"said Dr. Milani. "That
was the genesis of the O Bar."
At the O Bar, patients both from and not
photos courtesy of Ochsner